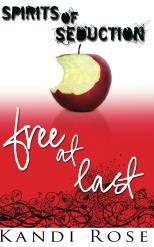 Spirits of Seduction/Free At Last

TABLE OF CONTENTS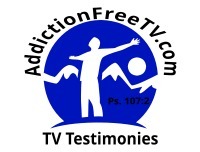 1.   Daddy's Demons
2.   A Victim of Rape
3.   I Became Pornography
4.   A Cheating Heart
5.   The Home Wreckers
6.   Divorced & Desperate
7.   Victory Over Evil

These are some of her life's experiences:
(There are no sexually explicit details, just information)

Add to Cart
Incest,  Date rape, Gang rape, Kidnapped at Knife Point, her attempted murder of her own  father, adultery, prostitution, nude modeling, domestic violence, alcohol, drugs,  pornography,  gambling,  go-go dancing,  strip dancing in nightclubs, and creating her own male and female STRIP BUSINESS called " KANDI ROSE Productions."​​

If you prefer send check or money order
payable to:

Addiction Free Ministry
P.O. Box 4334
Hot Springs, Ar. 71914

15.00 includes S & H

Why do I keep acting and thinking like this?
I want to change but how?
I have habits that are hurting myself & others. I need answers!

This workbook that is full of scriptures prove, Jesus is the answer!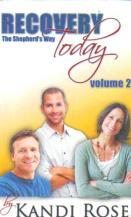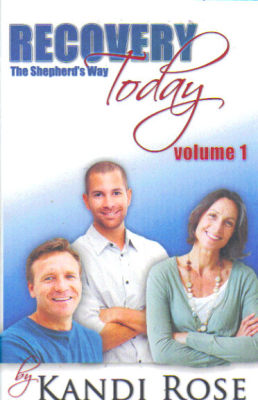 Any addiction, habit, attitude, or sin of any kind will be broken as truth is revealed to God's hurting people. Jesus tells us in John 8:32, "and ye shall know the truth and the truth shall make you free". Truth (if acted upon) empowers us to be free from any addiction or sin.

Download
Add to Cart
Add to Cart
15.00

Includes S&S

Christians this is a great tool
to help others!

Includes S&S

Volume 1

​​

​
 was edited by Pastor Mark Haston
Volume 2
 was edited by Pres. & CEO of 5 Teen Challenge Centers, Pastor Jarrod Flanagan.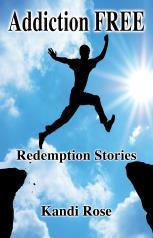 Is it Possible to Live an Addiction-Free Life?

Addiction Free
Redemption Stories
Ps. 107:2 Let the Redeemed say so

Discover the answer for yourself as you read true life-stories of those who have experienced long term sobriety and serenity.

"Addiction Free"
Redemption Stories

28 short stories of Freedom from Various addictions. Many are now Pastors, authors and in some type of ministry, helping others recover. Kandi Rose has her testimony in there as well. A salvation prayer is at the end.

There is Hope for You and Your loved ones!

Methamphetamine, Crack Cocaine, Heroin, PCP/Angel Dust, Alcohol, Pornography, Gambling, Lust, Marijuana, and Prescription Drugs are just some types of Addiction Free Redemption stories.

Add to Cart
15.00
Includes S&S

Do You have a Loved One
struggling with Addiction?

Have you experienced sleepless nights
Fearing for their Safety?
Does it seem their Lifestyle will never Improve?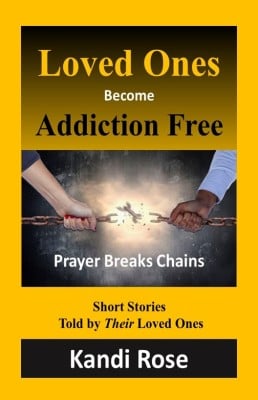 Loved Ones become Addition Free/Prayer breaks Chains, is comprised of short stories told by family members. Family who experienced sleepless nights fearing for their loved one's safety. They had tormenting questions that haunted them day and night. Would they receive a call from the hospital, jail or even the morgue? These parents, spouses and relatives, reveal their feelings of hopelessness. They questioned, would change occur before it was too late?

They candidly retell in this book the heartache and horror as they watched their loved ones spiral out of control. They share their experience of grief but also what followed was joyous elation as they witnessed the transforming power of Christ. They now know firsthand, Prayer breaks Chains! This book brings hope to the countless individuals and family members who know the devastation of addictions. By reading this book, readers will be inspired to continue to pray, show love, and live godly before them knowing, their Prayer can break Chains.

Add to Cart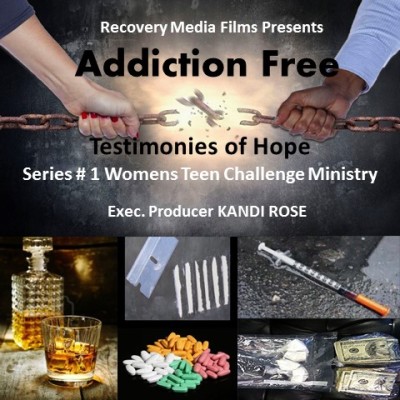 Addictions are Destroying Lives & Families, even Killing multitudes!
This 24 minute DVD is the first of many more
to be produced and sold. Watch for more numbered
series of, Addiction Free-Testimonies of Hope with others
bragging on Jesus. Ps. 107:2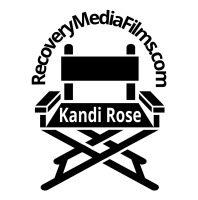 Jesus is the answer to the addiction epidemic.
These real life testimonies are graduates of a faith based recovery home, Women's Teen Challenge. They are in 5 states, go to their website if you need help. www.WomensTC.com
They made a commitment to surrender their lives to Jesus Christ.

Their stories bring hope to those still in their addiction and hope to family members, proving Jesus can break chains of any addiction. What God has done in their lives He can also do
for anyone who wants freedom, joy, peace & purpose.
Buy today for yourself, a loved one, your church or for a recovery group.

Add to Cart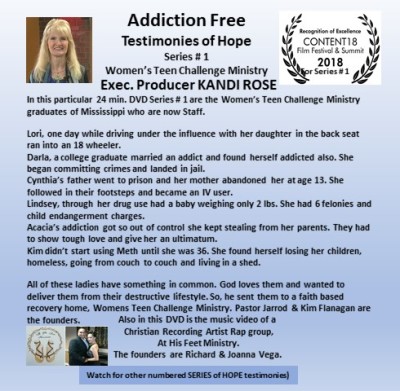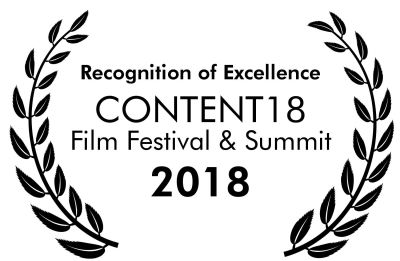 15.00

Includes S&S

Addiction Free
Testimonies of Hope
Series # 1

Recovery Media Films

Present




Addiction-Destruction to Deliverance

​​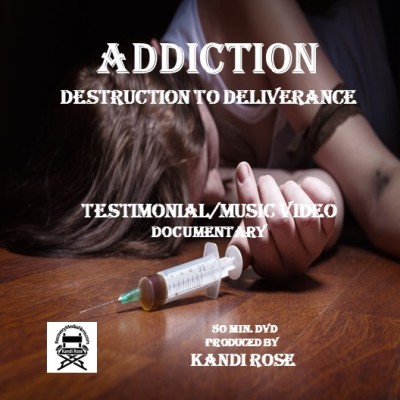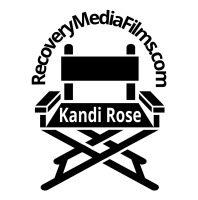 This 50 minute DVD documentary film has already aired on VTN Victory Television Network to one million homes.

Soon it will also air on Upliftv Network in every state in the U.S. to 40 million homes.

Add to Cart
15.00

Includes S&S